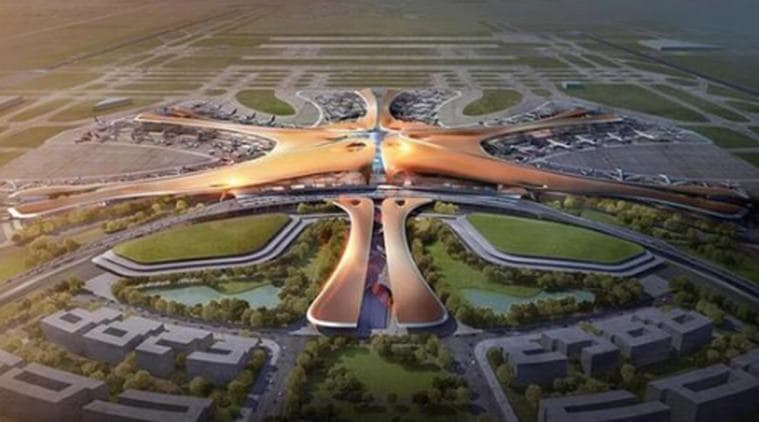 Do picturesque locales from new travel destinations catch your fancy? Well, the new international airport in Beijing seems to have gotten into the same league with its fantastical space fiction-like looks. And for sci-fi lovers, it might just be a dream come true. Yet to start its operations, the pictures of the airport in China's capital have created quite a buzz on social media.
Located 46 km south of downtown Beijing, the airport is designed to divide and take the pressure off the over-crowded Beijing Capital International Airport that is located 32 km northeast of Beijing's city center. All set to be completed in July 2019, the test operations are expected to begin in October 2019 after the engineering projects are over, a Beijing Construction Engineering Group contractor stated.
The airport terminal building, which will be covering an area of over 3,13,000 square meters, will consist a centrepiece along with five arms resembling a phoenix spreading out its wings. Moreover, it will have four runways and will be able to accommodate 6,20,000 flights per year, handle up to 100 million passengers and 4 million tonnes of cargo each year in the long run.